Late Friday, on the way to set up for the ribs burnoff, whilst polishing off fuel at the local charity hotdog stand, Twitter announced a change of everything.
Welcome, @mrwheeler, to the ranks of the just-slightly-underpaid high school transition team.
He's taken a leave, and he's going to work MakerSchool full time.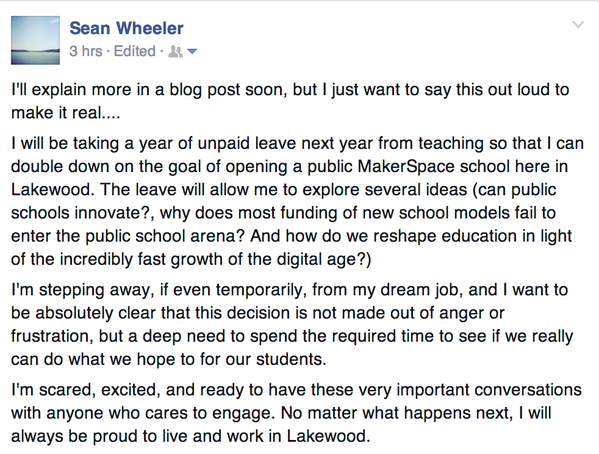 (Well, when we don't have him changing the other 825 high schools in Ohio).